Un café with Yannick Bossenmeyer, CEO of Cascade8 under the Logical Pictures Group
This week we caught up with the multi-talented executive about Cascade8's exciting new NFT lab
Zoe Hofmann
23rd Feb 2022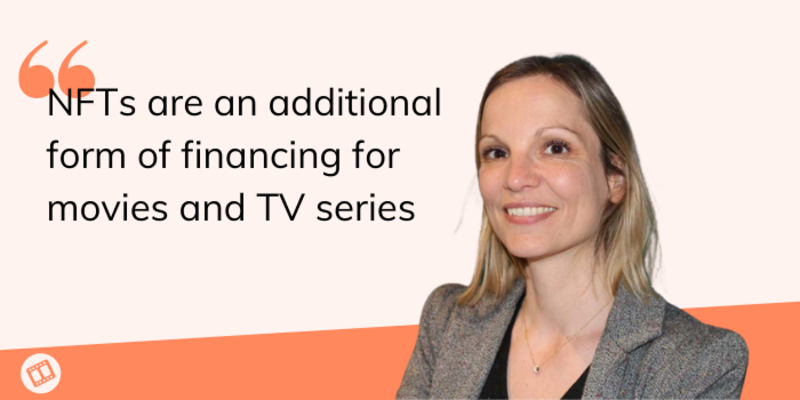 It's the age of NFTs. These digital assets representing real-world objects have been welcomed with open arms throughout recent months, and their value only continues to rise. The entertainment industry has jumped on board with this relatively new technology, with NFTs depicting films or series appearing on online marketplaces. In France, the Logical Pictures Group will soon put a collection of NFTs up for sale through their subsidiary, Cascade8, dubbed "Blood Machines", inspired by Seth Ickerman's 2019 sci-fi film of the same name. This week we were lucky enough to catch up with Cascade8's co-founder, Yannick Bossenmeyer, in order to discuss this new venture in detail.
Why did Logical Pictures and Cascade8 decide to get into NFTs?
Logical Pictures created its subsidiary, Cascade8, in order to develop technological solutions that would help streamline development across the audiovisual industry. We have several ideas and projects underway, including a number of blockchain projects. This relatively new technology is especially interesting and pertinent for rights management. After working on the blockchain and becoming more familiar with it, we became interested in NFTs, which appear to be a great source of additional income and funding. Private funding for independent cinema has always been rather difficult.
Why did you choose to create your first NFT collection around "Blood Machines"?
We wanted to use a subject that already had an established fanbase. Released in 2019, directed by Seth Ickerman, and complete with its own soundtrack composed by Carpenter Brut, Blood Machines had just that. The film also received investment through a crowdfunding campaign whereby we raised €600,000, partially in Bitcoin. This showed us that some of our audiences were already familiar with cryptocurrencies.
What will this first sale consist of?
First of all, there will be several types of NFTs: images, gifs, videos, key moments from the film...Anything that's iconic and can be used in an add-on experience. They will go on sale on our platform, FilmSeriesNFT.com, and will also be available via OpenSea, the main marketplace for NFTs. We only recently launched the campaign in Mid-February, the date of our first sale has yet to be made public, as it's reserved for participants in the crowdfunding campaign. Come March, we will make the sale completely public.
What is the goal of this sale?
Being that the film already exists, it's not a question of trying to receive funding, it's more so a show of us trying to bring a complementary experience to our viewers. Buyers will be able to use their NFT to play video games using the ships from Blood Machines or be able to stroll through the metaverse using an avatar derived from one of the film's main characters. For directors, these types of sales mean additional streams of income, which can eventually fund new projects.
Do you see NFTs financing projects in the early stages of development down the road?
It can certainly become a source of initial funding, however, precautions must be taken into account, especially regarding the legal aspect. Distinctions must be made between utilities and securities. As for utilities, which gives buyers access to collectibles, bonuses, or gifts, in regulatory terms it's pretty safe. If we ensure access to a film's income through NFTs, that's when it can become more complex, because then you are entering into the legal framework of securities, which involves a lot more regulation. We know the subject well, after Logical Pictures launched a Logical Content Ventures Fund earlier this year. We had to work with the European Securities and Markets Authority for a year and a half in order to get it right.
With reporting by Damien Choppin
Comments
Join in! Login to post comments.
Loading comments...